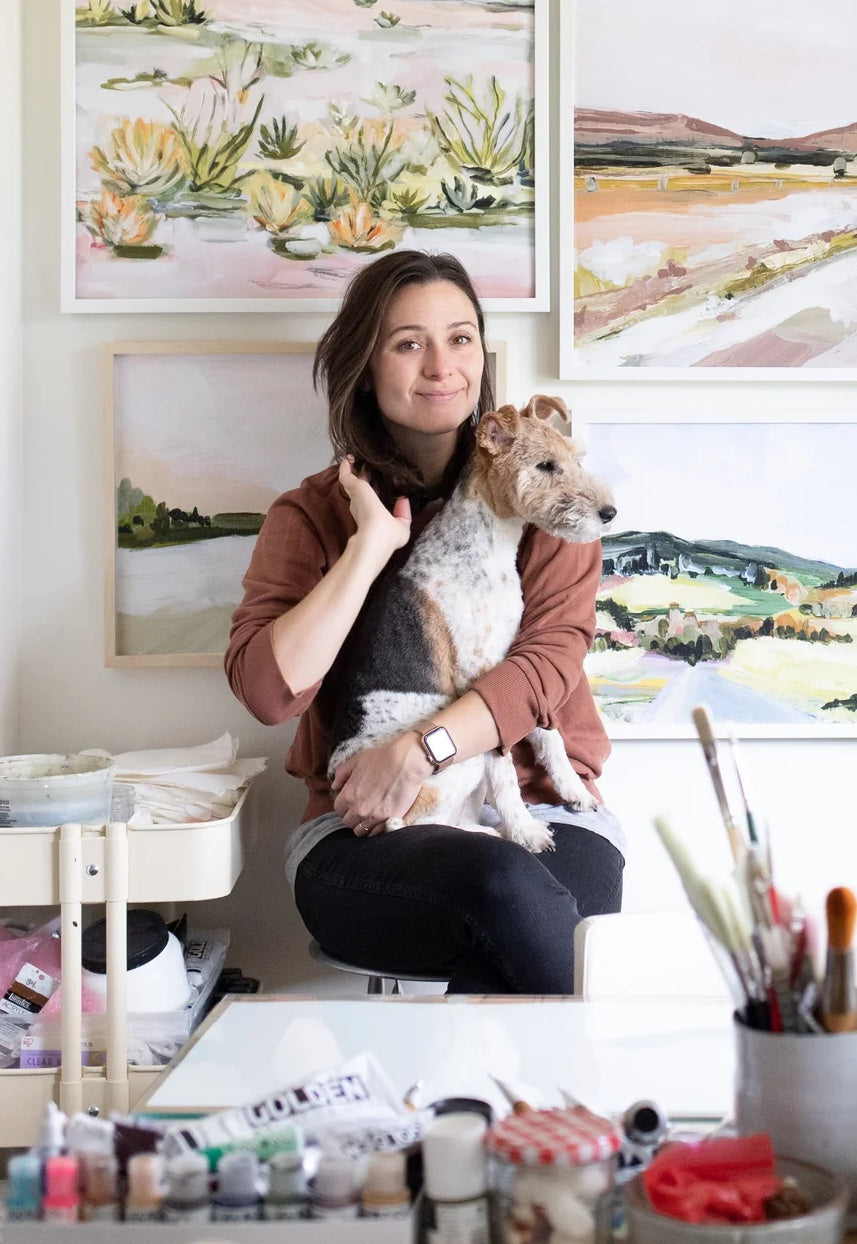 Laurie Anne
I'm a full time artist who has been fortunate to be featured in places like HGTV, Domino, Apartment Therapy, My Modern Met and many others.But... I wasn't always good at art.
Just like you, I had always wanted to learn how to start painting, but when I started I had no idea what supplies I needed, how to mix colors, and it took me years and a lot of money in supplies, lessons, and time to figure out exactly what I was doing. You see, I had no idea what brushes to use, how to mix a wide range of colors (or any colors at all frankly), or even what paper or canvases to paint on. I ended up wasting so much time and money on the wrong supplies & techniques.
I love teaching because its a chance to help you avoid all of that stress that I felt when learning how to paint. I'm passionate about making painting easy, fun, and enjoyable, and I know that you will see that come through in my classes.
I can't wait to see you in class! 😊 
See All Artists!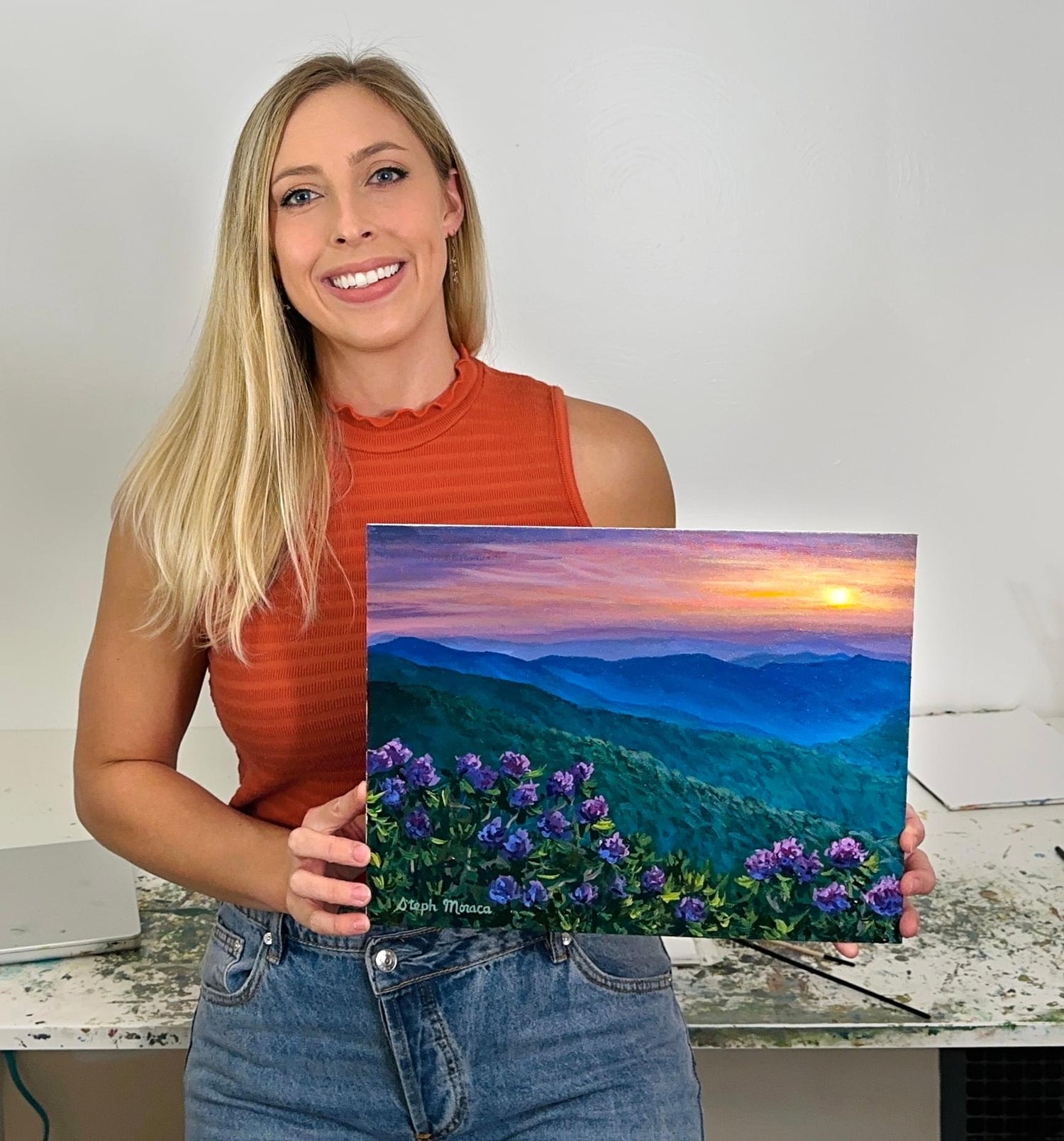 Steph Moraca
My name is Steph!
My passion for translating the beauty of natural landscapes onto canvas began at a young age. I became enamored with the great outdoors through my childhood travels, where I visited many national parks and golf courses with my family.

Now, I create original oil paintings for private art collectors throughout the United States. You can find my work online, at trade shows, and in golf shops. My landscape paintings have been recognized in national fine art exhibitions and the talk of podcasts and magazines.

But, I wasn't always good at art!

Just like you, I had to figure out a system & process that worked for ME, which took many years. My goal is to help other artists avoid the years of struggle & tap into their creativity with paintings they love & have fun creating!
See All Artists!
🔥Popular With Students Right Now
We're All About Community!
At Let's Get Artsy, we believe surrounding yourself with a community of like-minded artists is one of the greatest ways to grow!
Our free to join Facebook community is the perfect place to start collaborating with other artists, sharing tips, and gaining inspiration!
🎨🧑‍🎨 Student Success Stories From Inside Our Community!