Regular price
Sale price
$67.00 USD
Unit price
per
Sale
Sold out
Do you want paint but not exactly sure where to start? This is the class for you!
In this class, I am going to teach you everything you need to know about Acrylic Painting in order to get started. Acrylic is such a great medium because it is very easy to learn and use.
I cover A LOT of information in this class but I have it broken down into 6 categories:
Your Workspace - I will show you my workspace and what tools I use to make it the perfect place to paint. Spoiler Alert: you do not need a fancy studio to paint, the kitchen table works great!
Color Mixing - I teach you how to mix colors and get a beautiful range of colors using the 3 primaries plus white and black. 
Brushes - I show you all of my favorite brushes and the different marks they make, as well as, Palette/Painting Knives! 
Texture (Acrylic Mediums) - I teach you how to use Acrylic Mediums to build really nice texture in your paintings and also how to create the desired finish on your piece. 
Dimension - I teach you how to create dimension when painting an object to avoid it looking flat.
Depth Of Field - I teach you have to achieve depth of field when painting a landscape by using scale and color. 
And much more!
At the end of this class, you will have all of the skills you need to begin painting! My painting class, How to Paint an Abstract Landscape, is the perfect follow up to this class! It is very easy and a great way to practice what you learned!
How Will I Access My Class?

All of our classes are 100% online. New customers will receive a login link for their class shortly after purchasing! Existing customers will see the class show up in their account imImediately after purchase.
How Long Will I Have Access?

We don't like promising "forever" access, but that is essentially what it is! You will not lose access to your class for as long as Let's Get Artsy is around (which we hope is forever)!
When Will My Class Start?

All of our classes are 100% "go at your own pace"! This means you can start whenever you want, and go as fast or as slow as you would like. You can rewatch the class as many times as your heart desires!
Share
View full details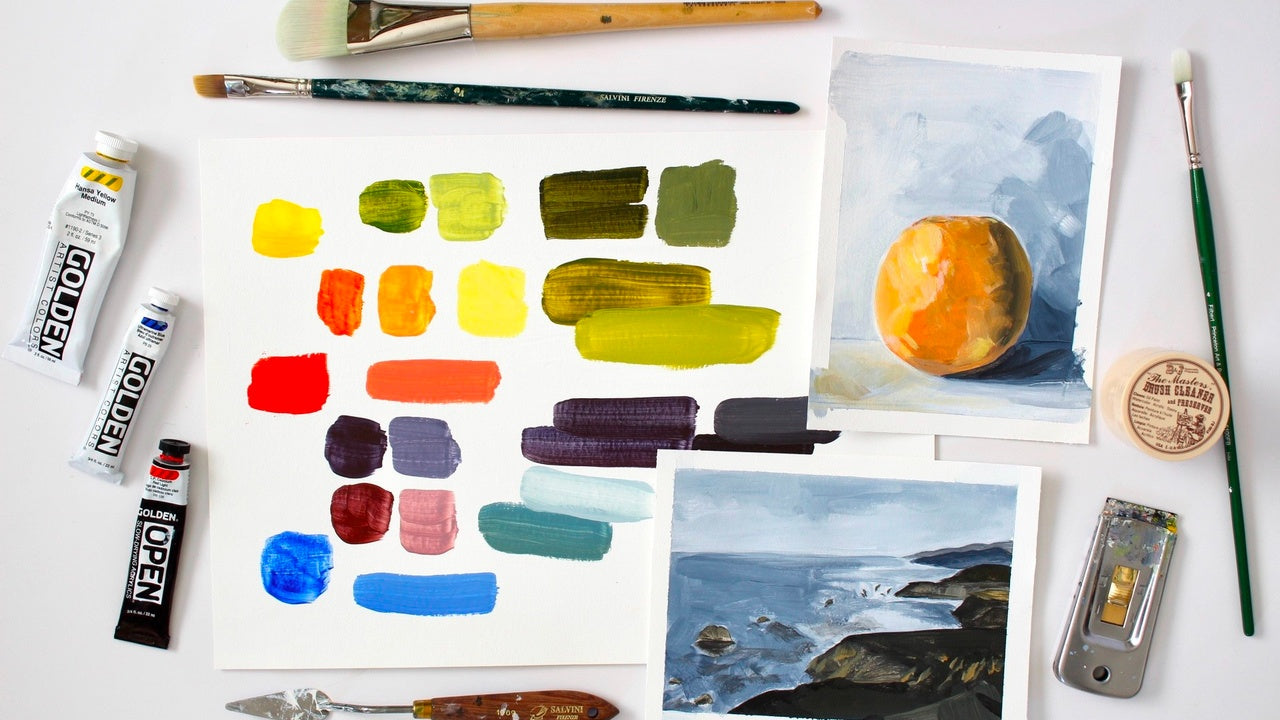 Instant Access

You will be given access to your class immediately after purchasing, so you can start painting in just minutes!

Money Back Guarantee

Aren't satisfied with your class? Get a full refund within the first 30 days, no questions asked!